Connect


WITH YOUR SHOWER
Verbinden Sie sich mit Ihrer Dusche
Connectez-vous avec votre douche
YOUR EXPERIENCE IS AT THE CORE OF OUR INNOVATION
Every shower is a personal experience. A boost in the morning, or a soothing and relaxing way to end the day. Sensory or restorative. We believe that a shower should be perfect, even if every time is different. Aqualisa designed the first Smart Showers more than 20 years ago, making it simple to have the shower you want. Digital technology enables intuitive and precise controls. Safe, reliable performance at the touch of a button – or simply controlled by your voice. Your experience is at the core of our innovation.
---
HR DUSCHERLEBNIS IST DER
KERN UNSERER INNOVATION
Jede Dusche ist ein persönliches Erlebnis. Erfrischend und anregend am Morgen oder beruhigend und entspannend zum Ausklang des Tages. Sinnlich oder erholsam. Wir sind der Meinung, dass eine Dusche in jeder Situation perfekt sein sollte. Die ersten Smart-Duschen haben wir vor über 20 Jahren entwickelt, damit Sie so duschen können, wie Sie möchten. Die digitale Technologie ermöglicht eine intuitive und präzise Steuerung. Sichere, zuverlässige Leistung auf Knopfdruck oder einfach sprachgesteuert – mit Ihrer Stimme. Ihr Duscherlebnis ist der Grund unserer Innovation.
---
VOTRE EXPÉRIENCE EST AU COEUR DE NOTRE INNOVATION.
Chaque douche est une expérience personnelle. Une stimulation le matin, ou une façon apaisante et relaxante de terminer la journée. Sensorielle ou réparatrice. Nous estimons qu'une douche doit être parfaite, même si elle est différente à chaque fois. Nous avons conçu les premières douches intelligentes il y a plus de 20 ans, ce qui simplifie le fait de prendre la douche que vous voulez. La technologie numérique permet des commandes intuitives et précises. Des performances sûres et fiables sur simple pression d'un bouton, ou simplement contrôlées par votre voix. Votre expérience est au coeur de notre innovation.
QUARTZ TOUCH™
Our smartest shower yet. Intuitive and full of clever features, choose Quartz Touch to meet your individual needs. Build a profile for each family member and step into a shower that's always at the right temperature and flow. Track the water you use and be a little kinder to the planet.
---
Unsere bisher intelligenteste Dusche. Mit Quartz Touch entscheiden Sie sich für ein intuitives System mit vielen cleveren Funktionen, die Ihren individuellen Bedürfnissen gerecht werden. Erstellen Sie ein Profil für jedes Familienmitglied und garantieren Sie allen ein individuelles Duscherlebnis mit der richtigen Temperatur und der richtigen Wassermenge. Behalten Sie Ihren Wasserverbrauch im Auge und gehen Sie schonend mit unserem Planeten um.
---
Notre douche la plus intelligente. Intuitive et dotée de fonctionnalités intelligentes, choisissez Quartz Touch pour répondre à vos besoins individuels. Créez un profil pour chaque membre de la famille et entrez dans une douche qui est toujours à la bonne température et au bon débit. Contrôlez l'eau que vous utilisez et faites un geste pour la planète.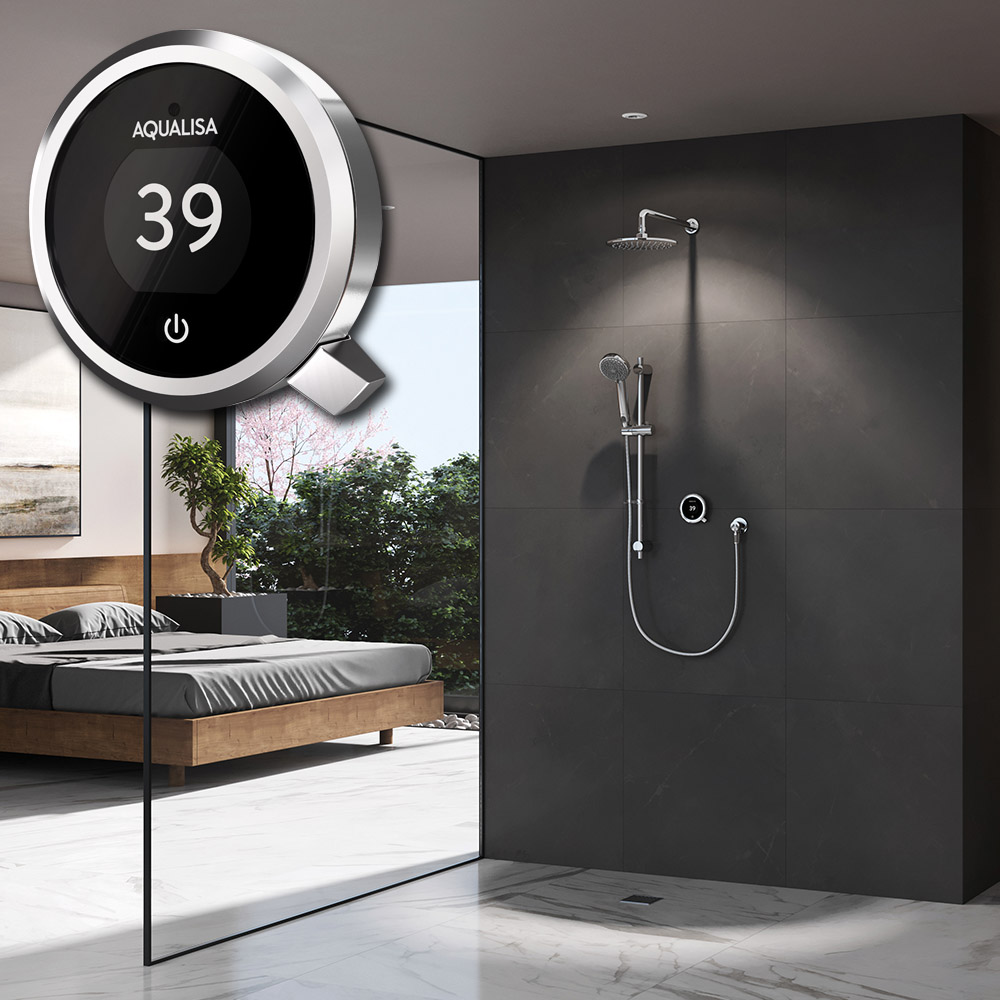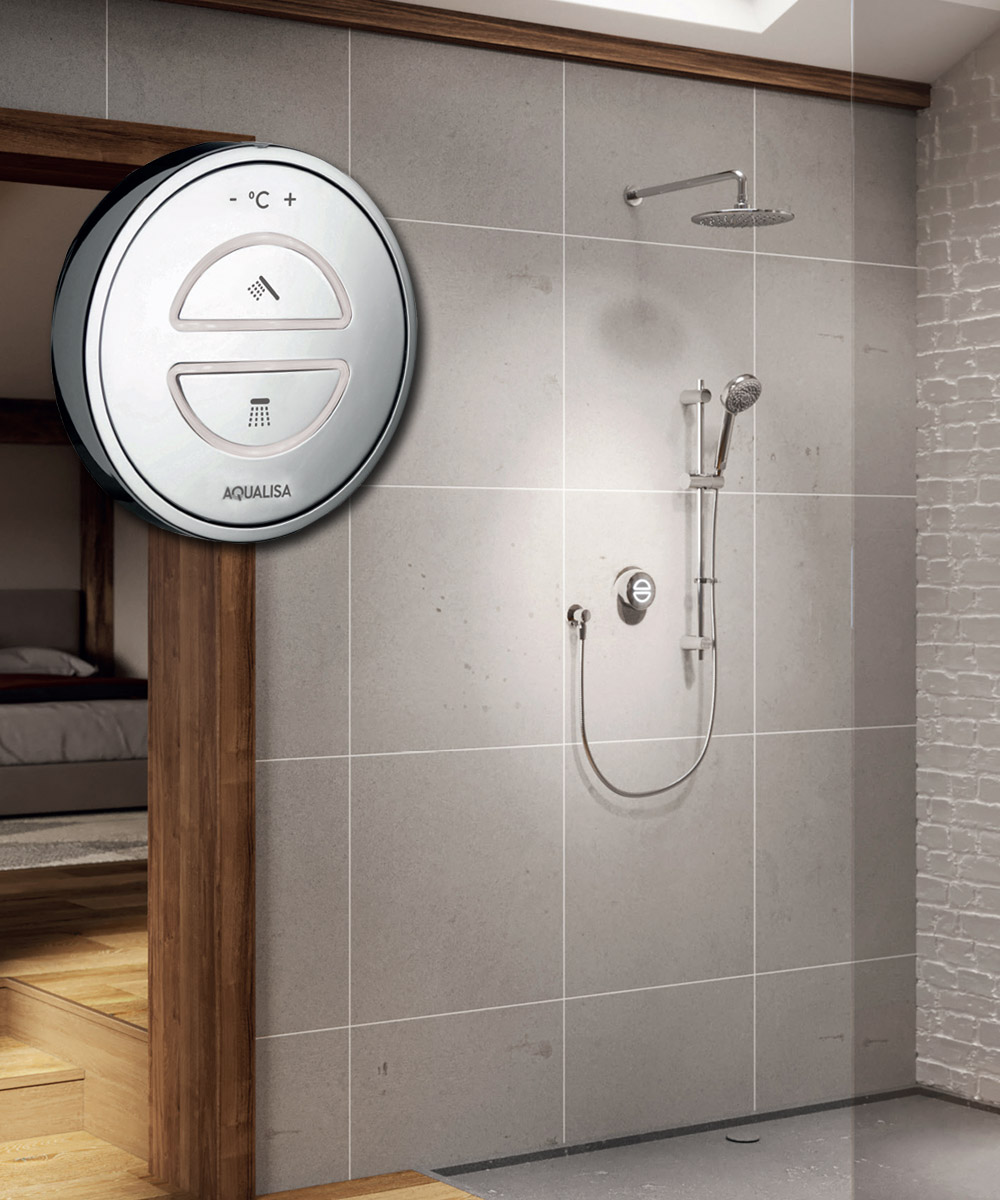 QUARTZ UNITY™
With modern classic styling and intelligent controls, this shower connects seamlessly to your smart home system. It's packed with options for a personalised, environmentally-friendly shower experience you can enjoy every day. With a clear LED display to indicate that the shower is ready, use the mobile app, remote or your voice to easily control every feature.
---
Mit ihrem modernen, klassischen Design und den intelligenten Bedienelementen lässt sich diese Dusche nahtlos mit Ihrem Smart-Home- System verbinden. Sie bietet zahlreiche Optionen für ein individuelles, umweltfreundliches Duscherlebnis, dass Sie jeden Tag genießen können. Ein übersichtliches LED-Display zeigt an, dass die Dusche bereit ist. Mit der mobilen App, der Fernbedienung oder Ihrer Stimme können Sie alle Funktionen bequem steuern.
---
Dotée d'un style classique moderne et de commandes intelligentes, cette douche se connecte parfaitement à votre système de maison intelligente. Elle contient des options pour une expérience de douche personnalisée et respectueuse de l'environnement dont vous pouvez profiter chaque jour. Dotée d'un affichage LED lisible pour indiquer que la douche est prête, utilisez l'application mobile, la télécommande ou votre voix pour contrôler facilement chaque fonction.
QUARTZ BLUE™
The perfect introduction to smart showering. Despite its minimalist design, the Quartz Blue delivers a host of high-tech features. Activate by one-touch button, remote control or simply using your voice. A clear LED display will let you know when your temperature and flow have been reached.
---
Der perfekte Einstieg in das intelligente Duschen. Trotz ihres minimalistischen Designs bietet die Quartz Blue vielfältige Hightech-Funktionen. Aktivieren Sie die Dusche mit einem Tastendruck, oder einfach mit Ihrer Stimme. Eine übersichtliche LED-Anzeige informiert Sie darüber, wann die gewünschte Temperatur und Durchflussmenge erreicht sind.
---
L'introduction idéale à la douche intelligente. Malgré son design minimaliste, la douche Quartz Blue offre une multitude de fonctionnalités de haute technologie. Activez-la par un bouton unique, ou simplement en utilisant votre voix. Un affichage LED lisible vous indiquera quand votre température et votre débit ont été atteints.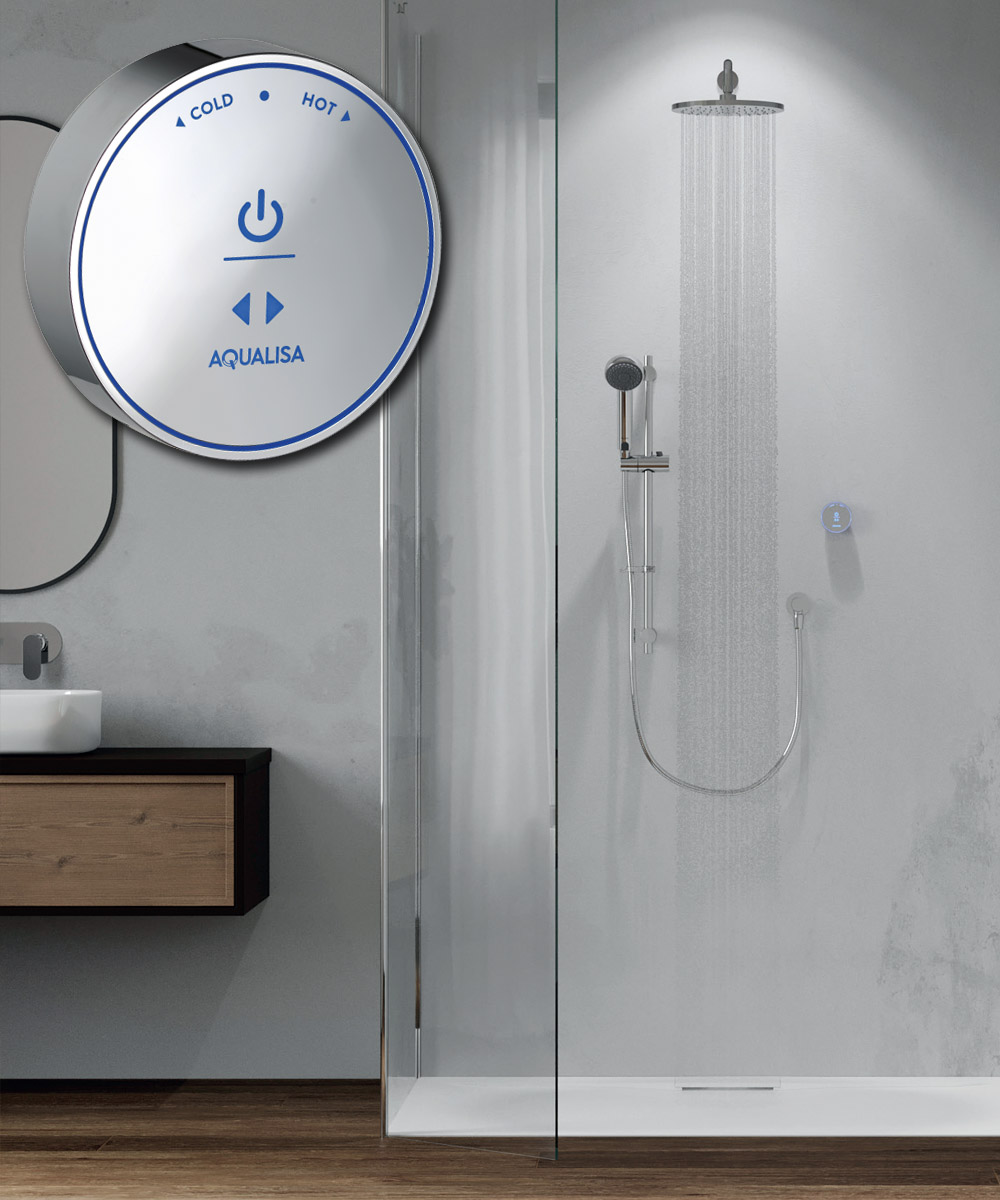 "Hey Google, turn on my shower"
PRECISION PERFORMANCE
Our clever SmartValve checks and regulates the temperature of the water 10 times every second, so you can relax knowing your shower will be perfectly warm and never too hot or cold.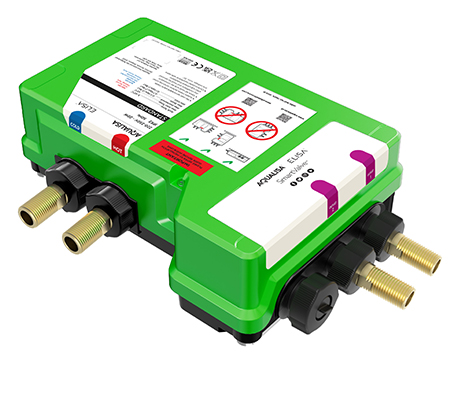 PRÄZISE LEISTUNG
Unser cleveres SmartValve prüft und reguliert die Wassertemperatur 10 Mal pro Sekunde, während Sie sich entspannt darauf verlassen können, dass Ihre Dusche perfekt warm und niemals zu heiß oder kalt ist.
---
UNE PERFORMANCE AVEC UNE PRÉCISION PARFAITE
Notre SmartValve intelligent vérifie et régule la température de l'eau 10 fois par seconde, afin que vous puissiez vous détendre en sachant que votre douche sera à la température idéale et jamais trop chaude ni trop froide.
COMPLETE CONTROL
The intelligent Aqualisa SmartValve can be fitted up to 10 metres away from your shower. Whether located under the bath or up in the loft, it is easy to install, connect and set up.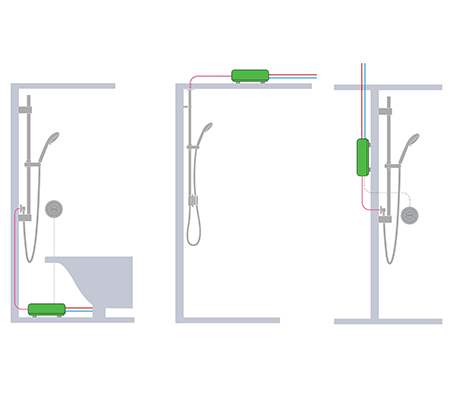 UMFASSENDE KONTROLLE
Die intelligente Aqualisa SmartValve kann bis zu 10 Meter von Ihrer Dusche entfernt angebracht werden. Sie lässt sich je nach Ihren Gegebenheiten an verschiedenen Orten einfach installieren, anschließen und einrichten.
---
CONTRÔLE ABSOLU
La SmartValve intelligente Aqualisa peut être installée à une distance de 10 mètres de votre douche. Que ce soit sous la baignoire, dans le placard-séchoir ou dans le grenier, elle est facile à installer, connecter et configurer.
ENVIRONMENTALLY CONSCIOUS
With the Aqualisa app, you can monitor the water you and your family uses each day, saving money and helping the environment, too.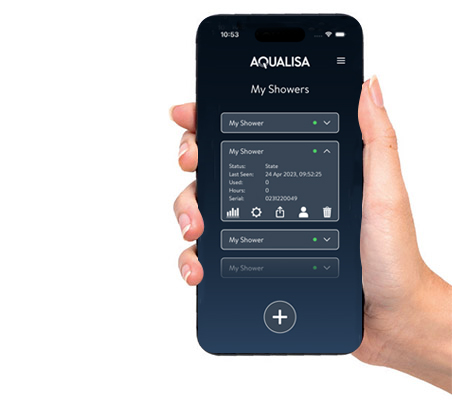 UMWELTBEWUSST
Mithilfe der Aqualisa-App können Sie Ihren täglichen Wasserverbrauch überwachen und so nicht nur Geld sparen, sondern auch zum Umweltschutz beitragen.
---
RESPECTUEUSE DE L'ENVIRONNEMENT
Avec l'application Aqualisa, vous pouvez surveiller l'eau que vous et votre famille utilisez chaque jour, en économisant de l'argent et en faisant également un geste pour l'environnement.
AQUALISA SMART SHOWERS PUT YOU IN CONTROL

Intelligent yet extremely simple to use. Aqualisa smart showers deliver everything you need for a personalised showering experience. Select from pre-set profiles for temperature, duration and flow. With the Quartz Touch™ model, create your own personalised settings for your perfect shower every time.
Mit Aqualisa Smart-Duschen haben Sie alles unter Kontrolle
Intelligent und dennoch extrem einfach in der Anwendung. Die Smart-Duschen von Aqualisa bieten alles, was Sie für ein individuelles Duscherlebnis brauchen. Wählen Sie aus voreingestellten Profilen für Temperatur, Dauer und Durchflussmenge. Mit dem Modell Quartz Touch™ können Sie Ihre persönlichen Einstellungen vornehmen, um jedes Mal die perfekte Dusche zu genießen.
Grâce aux douches intelligentes Aqualisa, vous avez le contrôle
Intelligentes mais extrêmement simples à utiliser. Les douches intelligentes Aqualisa offrent tout ce dont vous avez besoin pour une expérience de douche personnalisée. Sélection de profils prédéfinis pour la température, la durée et le débit. Le modèle Quartz Touch™ vous permet de créer vos propres réglages personnalisés pour une douche parfaite à chaque fois.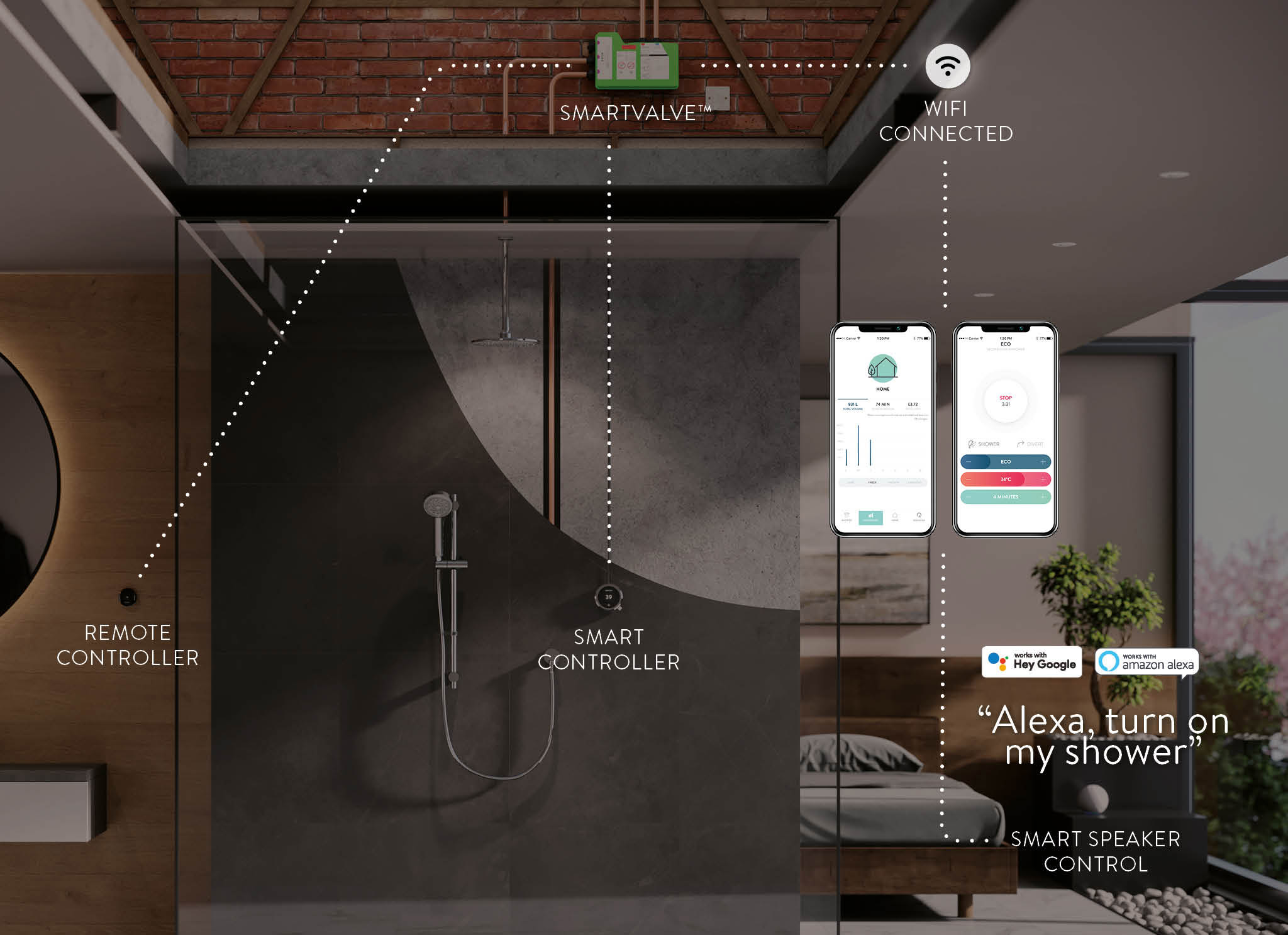 At Elisa™, we have reinvented showering to deliver a personalised, smarter experience just for you. As an innovative new brand, we are sustainable by nature, with technical excellence and meticulous engineering at the heart of everything we do.
Mit Elisa™ haben wir das Duschen neu erfunden, um Ihnen ein intelligentes Erlebnis zu bieten, das Ihren persönlichen Vorlieben gerecht wird. Als innovative, neue Marke sind wir von Natur aus nachhaltig und stellen technische Perfektion und präzise Ingenieurskunst in den Mittelpunkt unserer Arbeit.
Chez Elisa™, nous avons réinventé la douche pour vous offrir une expérience personnalisée et plus intelligente. En tant que nouvelle marque innovante, nous sommes durables par nature, avec l'excellence technique et l'ingénierie méticuleuse au coeur de tout ce que nous faisons.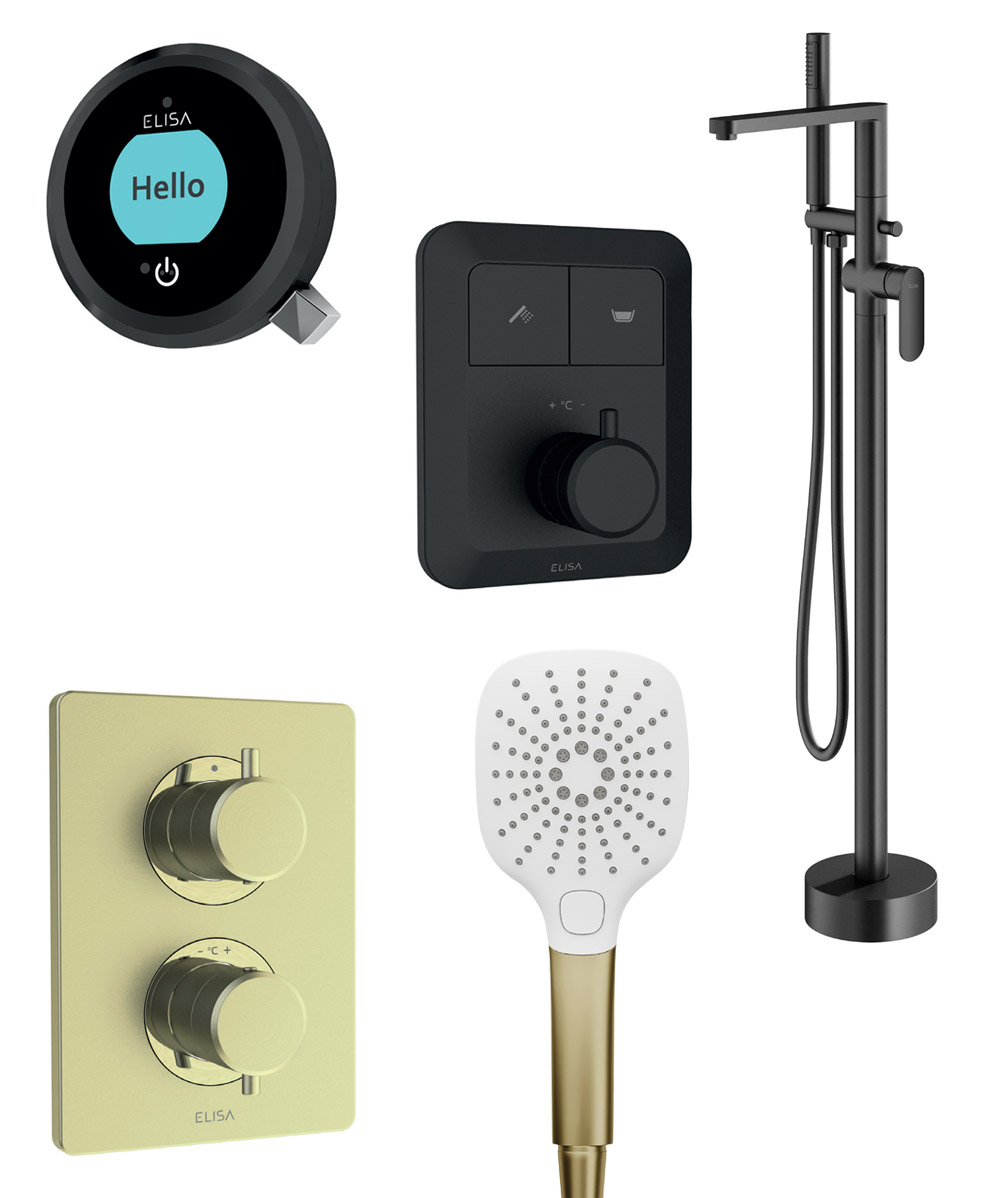 TAILORED BATHROOMS
Combining sophisticated styling with exceptional quality, the Rosa™, Emilie™ and Antonella™ collections bring both personalisation and luxury to your bathroom experience. With an array of beautiful styles and colours, they create a unique and sensory environment..
---
MAßGESCHNEIDERTE BADEZIMMER
Die Kollektionen Rosa™, Emilie™ und Antonella™ kombinieren raffiniertes Design mit herausragender Qualität und schaffen eine persönliche und luxuriöse Atmosphäre. Schöpfen Sie aus einer Auswahl ansprechender Stile und Farben und schaffen Sie eine einzigartige sinnliche Umgebung.
---
SALLES DE BAINS SUR MESURE
Alliant un style sophistiqué à une qualité exceptionnelle, les collections Rosa™, Emilie™ et Antonella™ confèrent personnalisation et luxe à votre salle de bains. Grâce à une gamme de modèles et de couleurs élégants, elles créent un environnement sensoriel unique.
SENSORY AND
SMART
Create a unique personal profile with our dedicated app for each member of the family, and enjoy the luxury of voice control using Amazon Alexa or Hey Google. Start your shower from anywhere, safe in the knowledge that the water will be at your desired temperature each time.
SINNLICH UND
INTELLIGENT
Erstellen Sie mit unserer speziellen App für jedes Familienmitglied ein persönliches Profil und genießen Sie den Luxus der Sprachsteuerung mit Amazon Alexa oder Hey Google. Starten Sie Ihre Dusche von überall aus, in der Gewissheit, dass das Wasser jedes Mal die gewünschte Temperatur hat.
SENSORIELLES ET
INTELLIGENTES
Erstellen Sie mit unserer speziellen App für jedes Familienmitglied ein persönliches Profil und genießen Sie den Luxus der Sprachsteuerung mit Amazon Alexa oder Hey Google. Starten Sie Ihre Dusche von überall aus, in der Gewissheit, dass das Wasser jedes Mal die gewünschte Temperatur hat.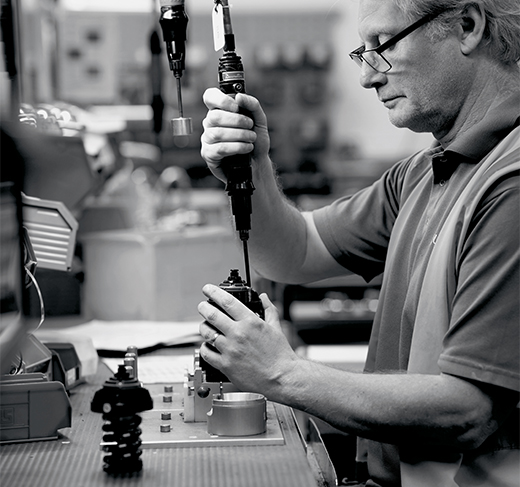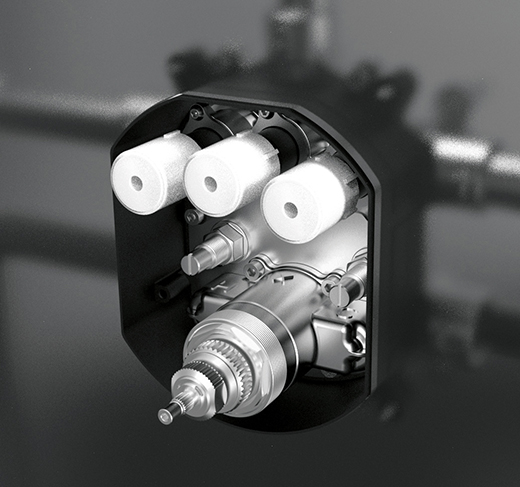 BEAUTIFULLY
ENGINEERED,

DESIGNED FOR LIFE.
Engineered from the highest quality components, the Aquahub™ valve has been crafted from solid brass for extended product life. Featuring thermostatic control for optimum safety, it is also equipped with isolation valves for added peace of mind.
FORMVOLLENDETE AUSFÜHRUNG FÜR LEBENSLANGEN GENUSS
Das Aquahub™-Ventil besteht aus hochwertigsten Komponenten und wurde aus massivem Messing gefertigt, um die Lebensdauer des Produkts zu verlängern. Die thermostatische Steuerung sorgt für optimale Sicherheit, während die Absperrventile zusätzlichen Schutz bieten.
UNE CONCEPTION MAGNIFIQUE, POUR TOUTE LA VIE
Conçue à partir de composants de la plus haute qualité, la vanne Aquahub™ a été fabriquée en laiton massif pour prolonger la durée de vie du produit. Dotée d'une régulation thermostatique pour une sécurité optimale, elle est également équipée de vannes d'isolation pour une tranquillité d'esprit totale.