Quartz Blue
Smart Shower
Smart, Simple and Intuitive
Experience indulgent showering with Aqualisa's most personal shower
Wifi, Mobile App, Google home & Amazon Alexa enabled to allow you to control your shower remotely.
Quartz Blue Smart Shower
Quartz Blue is a new introduction to the enjoyment of Smart showering.
Available as a single concealed outlet option that will work with all approved high pressure water systems.
Discover the ease and convenience of Smart showering with all the advantages of internet connection for shower settings and voice activation.
New generation showering has just become a reality.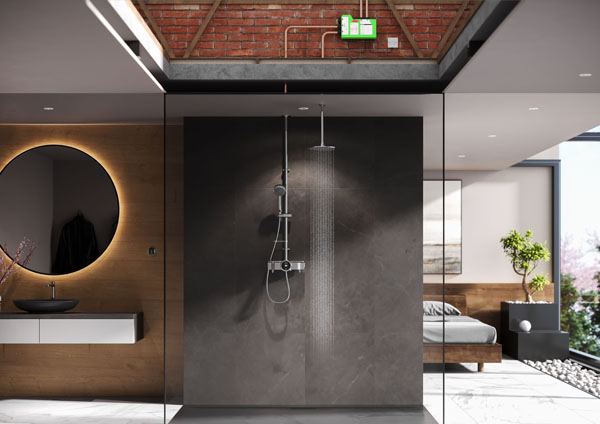 Aqualisa Aquahub
A universal mixer valve, recessed behind the wall, that can be fully customised with different dial or push button controls and countless shower kit combinations. More versatile than fitting a traditional concealed shower valve, the ready-to-install Aquahub is a permanent plumbed-in valve that works with a range of modular controls and fittings to suit all bathrooms, homes and tastes.
The flexibility to change the shower facia without needing to replace tilework makes updates and refurbishment easier than ever. Reversible pipework connections with a manifold differentiated by unique integrated isolation valves, this compact unit requires only a minimum 60mm installation depth and is compatible with single, dual and triple outlet systems.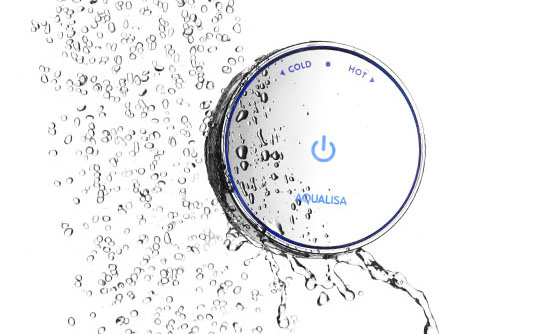 Quartz Blue Features:
90mm Harmony handset with 4 spray patterns including eco spray

Intuitive LED display shows when the desired shower temperature has been reached

Wifi, Mobile App, Google home & Amazon Alexa enabled to allow you to control your shower remotely

Mutliple showers can be controlled from 1 app
Easy to use button, one touch control
Glide temperature control for safe thermostatic showering with adjustable maximum temperature
Timer feature allows you to set your shower duration
Optional eco mode on the SmartValve™ which can be selected for water saving up to 33% (water system dependant)
5 Year guarantee
Quartz Touch Documentation / Downloads:
Quartz Blue Installation, User and Care Guide
This booklet provides information for Stage 1, please refer to the separate
installation guide for other stages 2 and 3 and the individual guides for
outlet accessories.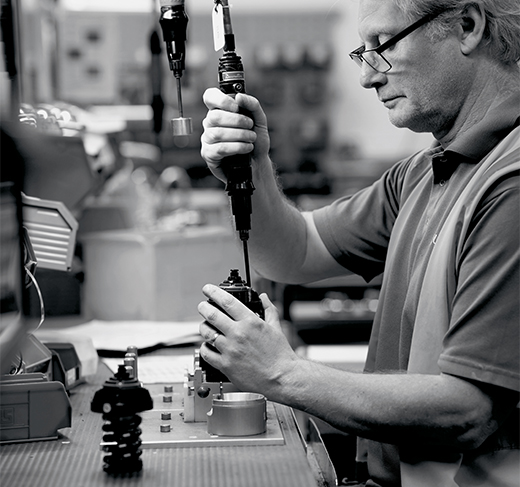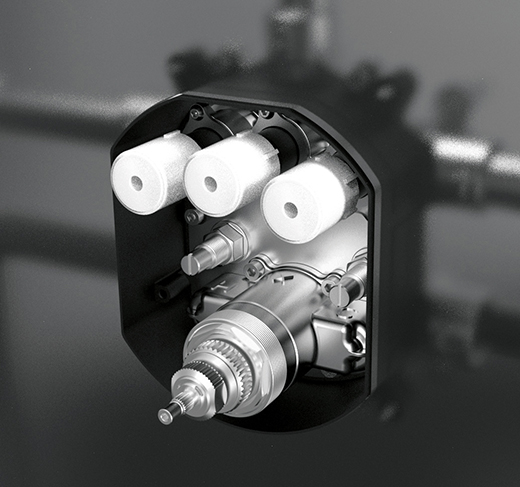 BEAUTIFULLY
ENGINEERED,

DESIGNED FOR LIFE.
Engineered from the highest quality components, the Aquahub™ valve has been crafted from solid brass for extended product life. Featuring thermostatic control for optimum safety, it is also equipped with isolation valves for added peace of mind.
FORMVOLLENDETE AUSFÜHRUNG FÜR LEBENSLANGEN GENUSS
Das Aquahub™-Ventil besteht aus hochwertigsten Komponenten und wurde aus massivem Messing gefertigt, um die Lebensdauer des Produkts zu verlängern. Die thermostatische Steuerung sorgt für optimale Sicherheit, während die Absperrventile zusätzlichen Schutz bieten.
UNE CONCEPTION MAGNIFIQUE, POUR TOUTE LA VIE
Conçue à partir de composants de la plus haute qualité, la vanne Aquahub™ a été fabriquée en laiton massif pour prolonger la durée de vie du produit. Dotée d'une régulation thermostatique pour une sécurité optimale, elle est également équipée de vannes d'isolation pour une tranquillité d'esprit totale.